The list of contributors to Nonstop Metropolis: A New York City Atlas is as diverse and varied as the maps themselves. Through poignant and powerful essays and beautifully rendered maps, they pay homage to the city while also critiquing and challenging the way we see and think about New York—from its racial and economic inequality to its incubation of artists and the avant-garde. They are journalists, artists, geographers, poets, musicians, city planners, cartographers, and historians who celebrate the complexity, the unique vitality, the hidden layers, the overlooked stories, and both the ugly and beautiful aspects that shape New York.
This week we highlight some recommended books by just a few of the contributors to further your reading, and while not comprehensive or exhaustive, this is a fine place to begin as you learn about the people within the Nonstop Metropolis.
---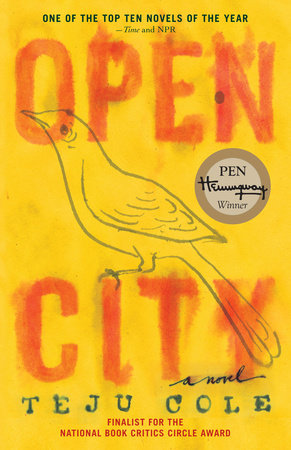 Teju Cole
Teju Cole's surreal and haunting 2012 novel, Open City (Random House, 2012) about identity and dislocation follows a young med student as he wanders the streets of Manhattan, "this strangest of islands." The book garnered numerous accolades, including the Pen/Hemingway Award for Debut Fiction and is a perfect accompaniment to Nonstop Metropolis.
You can find his writing in Nonstop Metropolis included in "Our City of Songs," an essay celebrating the music about New York's parks, corners, subway lines, and neighborhoods. His piece on Mos Def , Talib Kweli, and Common's "Respiration," which he says has "taught me something about how to love a city's complicated dreams," is not to be missed.
Continue reading "More Stories from the Metropolis—and Beyond" →