As the 2016 American Sociological Association meeting approaches, we're pleased to congratulate four of our authors for the following illustrious award wins! These will be given in person at the annual ASA conference in August.
Joel Best
, author of many UC Press titles (including
Damned Lies and Statistics
and
The Student Loan Mess
) is the recipient of the
Public Understanding of Sociology Award
, "given annually to a person or persons who have made exemplary contributions to advance the public understanding of sociology, sociological research, and scholarship among the general public".
Sanyu A. Mojola
, author of
Love, Money and HIV: Becoming a Modern African Woman in the Age of AIDS
, is the winner of the
2016 Distinguished Scholarly Publication Award from the ASA.
Kimberly Kay Hoang
, the author of
Dealing in Desire: Asian Ascendancy, Western Decline, and the Hidden Currencies of Global Sex Work
, has won awards in the follow categories:
2016 Global & Transnational Sociology Best Scholarly Book Award
2016 Distinguished Book Award, Sexualities Section
2016 Race, Class & Gender Distinguished Book Award (Co-Winner)
2016 Sex & Gender Section Distinguished Book Award (Co-Winner)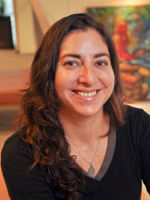 On the Line: Slaughterhouse Lives and the Making of the New South
 by
Vanesa Ribas
is the winner of the
2016 Distinguished Scholarly Book Award from the Labor and Labor Movements section of the ASA
, "presented annually for the ASA member's best single book published in the two calendar years preceding the award year."
Many congratulations, once again, to our authors: we're proud to have published with them!