by Keith David Watenpaugh
This guest post is part of a series published in conjunction with the meeting of the American Historical Association in Atlanta. UC Press authors share insight into their research and stories that reflect this year's conference theme, "Global Migrations: Empires, Nations, and Neighbors." We hope these personal glimpses into their scholarship will inspire a broad community of readers. Come back for new posts every day between now and Janu
Earlier this year I wrote a blog post on the movement of refugees and others across the waters of the Mediterranean on unseaworthy vessels and why when they take on water or begin to sink fishermen and captains of great seafaring container ships risk their own lives and livelihoods in an effort to save those who had gone overboard.
I argued that it had less to do with largely-unenforceable international maritime law, which requires rescues at sea, than with the humanity of the sailors themselves. These are men (mostly) who had grown up on the sea and knew not only its immense beauty and generosity, but also its fearful and deadly power. They also knew that they possess the unique ability to effect rescue, by dint of training and location.
The Mediterranean took a terrible toll this year, over a million crossed it and about 4,000 are missing or drowned, a number that would have been much higher had it not been for private and military assistance pulling so many to safety. Yet the horror and inherently unnecessary nature of that crossing was brought home by news reports that many of the most recently drowned had done soon because they had been sold PFDs (life jackets) that didn't float by a Turkish firm .
The financial and emotional toll on those rescuing is immense: A burly Greek fisherman Costas Pinteris, who owns a small inshore trawler he sails from the tiny Levos port city of Skala Sykamias told PBS Newshour's Malcolm Brabant
When I see someone in urgent need when I'm out fishing, I drop everything and go to help, because my work is not as important as saving human lives. The worst thing is the drowned people, drowned mothers, drowned children … The pictures I saw during those incidents which I was seeing almost on a daily basis would come back to me while I was trying to sleep in bed at night. I kept seeing repeated pictures of the same incidents as nightmares. I couldn't sleep at all.
I've had that experience, but it wasn't after pulling someone from the sea. I had been working on collection from the Aleppo Rescue Home of intake surveys of trafficked Armenian Genocide survivors stored in the League of Nations archive in Geneva. The forms, which is all they really were, were used to collect data on young people who had been rescued or rescued themselves from the households into which they had been sold during the genocide and during which, usually, most of their family had been murdered. In the upper right corner there is a photograph of the young person appearing just as they would coming in off the desert, often before they were processed, given a haircut and Western-style clothes. The bulk of the document includes a narrative told in the third person about what he or she had gone through from the time they were separated from their family until they entered the Rescue Home.
In the beginning of the deportation, Zabel's father was separated from her family and was sent in an unknown direction. Zabel was exiled with her mother, 5 sisters and a younger brother. The caravan which consisted of men, women, boys, girls and infants, was formed to go on foot 3 months, wandering upon the mountains, passing through the villages, crossing the rivers and marching across the deserts … The gendarmes had received the order to kill the unfortunate people by every means in their power. Near Veranshehir, they collected all the beautiful girls, and distributed them among the Turks and the Kurds. The rest of the caravan had to go further on in the deserts to die. Zabel had been the share of a Kurd, who married her. She lived there 11 years, unwillingly, until an Armenian chauffeur informed her that many of her relatives still were living in Aleppo. Having made her escape in safety, she reached Ras al-Ain, from where by our agent she was sent to us.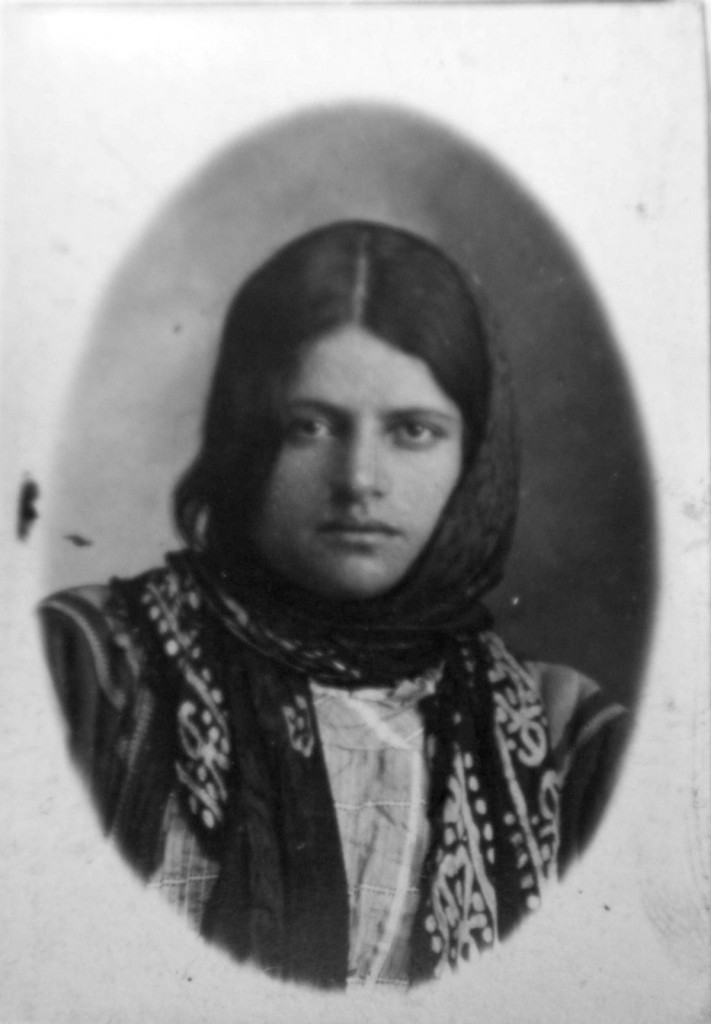 Over a couple hot, sweaty days in the UN's Geneva compound I read about 2000 of these entries. Most weren't as detailed as that of Zabel. But they all told of the horror of forced migration, the murder of families, serial rape, involuntary motherhood and brutal servitude. These young people look like people I know; the Rescue Home is in Aleppo, Syria where I had lived for much of the 1990s and returned to often until the Syrian war began. The young people telling me the stories were knowable and familiar.
I left the UN compound in a haze at the end of the week—the stories battering me in a jumble of images. That night I slept fitfully and awoke screaming from a dream I can't remember, thankfully.
What does it mean to be historians who works on mass violence (especially against children), rape, torture and enslavement in the recent past, a past that they can catch glimpses of themselves in? I caught that glimpse when looking at photographs of rescued Armenian young people and it made me feel. That research led to an AHA article and forms the basis of a chapter in my book, Bread from Stones: The Middle East and the Making of Modern Humanitarianism but it also forced me to think about the role of what I call the empathetic imagination as a tool of historiography. his way of imagining is central to what makes our discipline humane and helps the historian retain the humanity of his work (and himself) when confronted with hate, violence, and inhumanity. It can bring history and the historian into broader conversations about justice, acknowledgement, and reconciliation, which is one of the promises of human rights history.
Keith David Watenpaugh is a historian, Associate Professor of Human Rights Studies, and Director of the Human Rights Initiative at the University of California, Davis. He is the author of Being Modern in the Middle East and has published in the American Historical Review, International Journal of Middle East Studies, Journal of Human Rights, Social History, and Humanity. Bread from Stones: The Middle East and the Making of Modern Humanitarianism is available now.
Please use hashtag #AHA16 when sharing on Twitter or Facebook.